Far too many businesses view their marketing process as nothing more than the necessary steps required to get leads in and push through a sale. What happens after the sale is made, for many companies, is simply ignored.
Whether that's active ignorance, or a consequence of a lack of time and resources, the result is the same – customers who could be more satisfied with your service. We live in a high-demand, hyper-convenient world and the expectation of customers can be set incredibly high.
This is where marketing automations within the customer journey comes into play. With today's automations, you can automate the customer journey from their first contact with your marketing content through to the service delivery. Let's explore how these automations can assist your marketing efforts.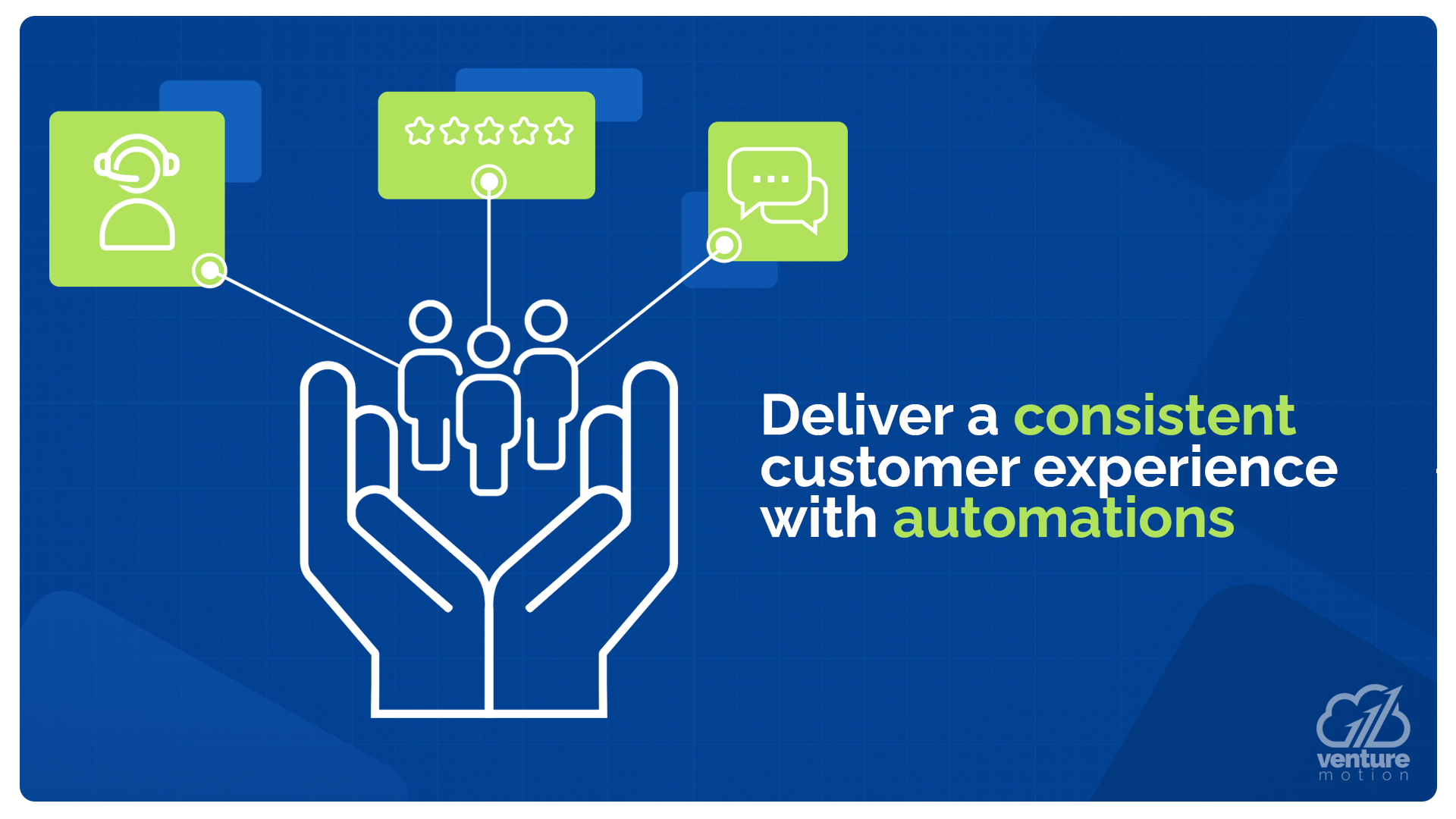 Delivering a consistent customer experience with automations
You can have great marketing and offer the customer a brilliant service up to the point of delivery, but if the service delivery doesn't match up to their expectations, that will reflect negatively on your entire business offering. The answer? Ensuring that customers have a consistent experience with your business from the moment they first make contact with your business.
By guaranteeing a consistently high quality service to your customers from their first interaction with your business through to product delivery, you are guaranteed to leave a lasting impression. Today's customers want to feel cared for and communicated with at every stage of their buying journey, but they may interact with multiple staff members and departments before they purchase your service.
With a range of different people and departments to go through before the sale is actually made, consistent communication with the lead can be almost impossible to guarantee manually. However, when automations are utilised within the customer journey, consistency can be delivered to every lead, every time.
Automations can range from automated communications with existing leads through to entirely automated lead enhancement and scoring to save your team time and resources. Whatever your business needs, you can automate the customer journey from beginning to end.
Automations to enhance the human element
Introducing automations into the customer journey doesn't mean that you're removing the human element. Instead, it will be enhanced. The human interactions leads have when engaging with your business are guaranteed to be inconsistent at some point or another. This can leave high-standard customers feeling at least a little let down by either the sales process or the service delivery.
When automations are utilised in tandem with great human customer service, the customer is getting the best of both worlds. For instance, in the FinTech sector, our own finance automations enhance every lead before they even hit the CRM. Before any human interaction occurs, a finance automation platform can assess whether the lead would be eligible for the product, assigning them a score that can then be utilised by your staff. 
Freeing up staff time in this manner slims down the amount of departments the lead has to go through to make a purchase, making the application process far more efficient for the applicant. Meanwhile, by reducing the amount of time required for staff to process applications, a more consistent level of communication between the lead and your company is able to take place.
But it's not just finance automations. No matter the industry you're in, an experienced automation and integration agency can build and implement features that are guaranteed to improve the customer journey from both the client and business perspectives.
How to integrate automations that enhance the customer journey
The kinds of automations that we've discussed in this article can be hugely beneficial to almost any business. From streamlining the lead scoring process, to simply providing customers with a consistently high-quality offering between the sale and service delivery, automations are the single best way to enhance the customer experience.
To understand just how valuable automations could be for your business, get in touch with our team of experts today. We'll guide you through exactly what kinds of automations would be suited to your business, while building a bespoke solution to elevate your customer experience to the next level.