Open banking can be a hugely beneficial addition to the arsenal of just about any lending business. Here at Venture Motion, open banking acts as one of the core apps in our LendTech automation platform, so we thought it would be wise to answer some frequently asked questions around open banking.
We'll be looking at what open banking is, how safe the technology is and how open banking APIs work. Open banking is an incredibly useful aspect of financial technology that many businesses could benefit from, here's all you need to know.

What is open banking?
The most straightforward definition of open banking is that it is a process whereby banks and other financial institutions open up customer data to be shared with third-parties. However, it's a lot safer than it sounds, and there's a lot more to it than that.
Within the lending industry, open banking technology gives lenders the ability to view the bank statements of applicants and customers in real time with the use of an API that connects lenders to banks. In doing this, open bankings gives lenders a lightning-fast, exceedingly secure method of retrieving customer banking data.
The real goal of incorporating open banking into your business should be to assist with creating a more efficient workflow. With open banking, you open up your services to seriously impressive automation, eliminating the stress of manual tasks, freeing up your team's time and saving you money.

Is open banking safe?
Yes, open banking is safe, for both businesses and customers, even if the idea of opening up customer data to third parties can sound a little scary for potential customers. Fortunately, customers and applicants have nothing to worry about.
The only data you can access through open banking as a business is the data necessary for the service that the customer has registered for. For instance, you may only need to see outgoings from a current account, or the amount of credit card debt a customer has incurred, with open banking, that's the only data you have access to. Plus, with GDPR, customer data is better protected than ever before. 

How does an open banking API work?
Now you know what open banking is, and that it's perfectly safe to offer to your customers, we'll look into how exactly the technology works. There's many ways to use an open banking API, but we think they work fantastically in the lending sector.
When tied into a decision engine – such as our LendTech platform – an open banking API can scan customer bank statements in real time. The open banking platform then feeds the information into the decision engine where it is matched against parameters set by the owner of the engine to determine whether or not a loan should be offered.
In the above scenario, open banking would be a driving force in the automation of the entire lending and underwriting process, which is great news for anyone in the industry. When utilised effectively, open banking APIs can bring huge gains to businesses, speeding up processes and allowing teams to focus on essential manual tasks.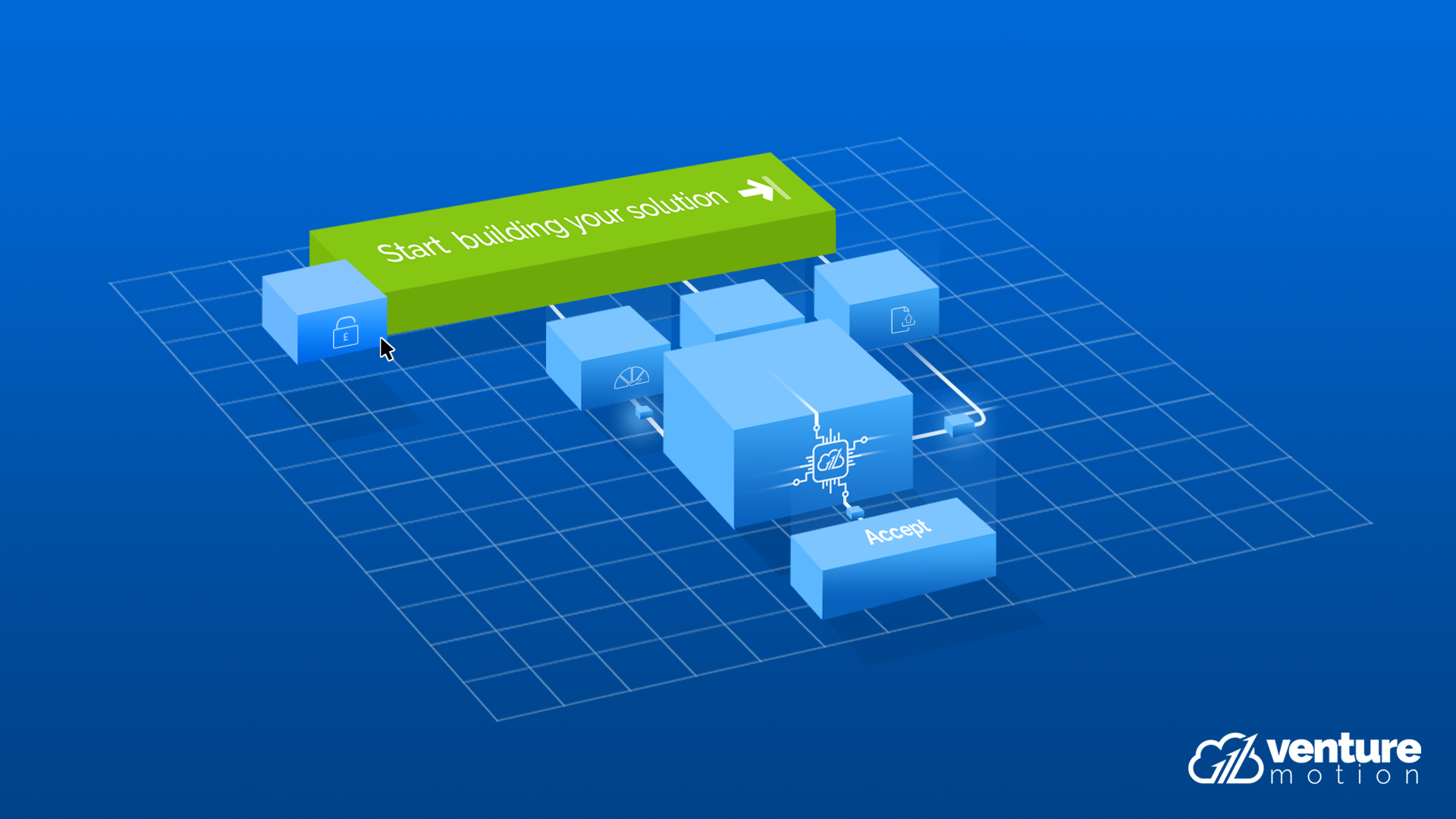 Getting started with an open banking platform
Open banking is a revolutionary technology that is making waves across the finance industry. With automations becoming more and more common, it's important to stay ahead of the competition, and working an open banking platform into your business is one way to do just that. But how do you use open banking for your business?
Here at Venture Motion, we strive to make access to automations in the lending industry accessible to anyone. We built our LendTech platform with you in mind, and getting started is as simple as filling in the form below to start building your solution. You'll have access to open banking, custom form builders, Companies House checks and more, with automated loan approvals just around the corner.